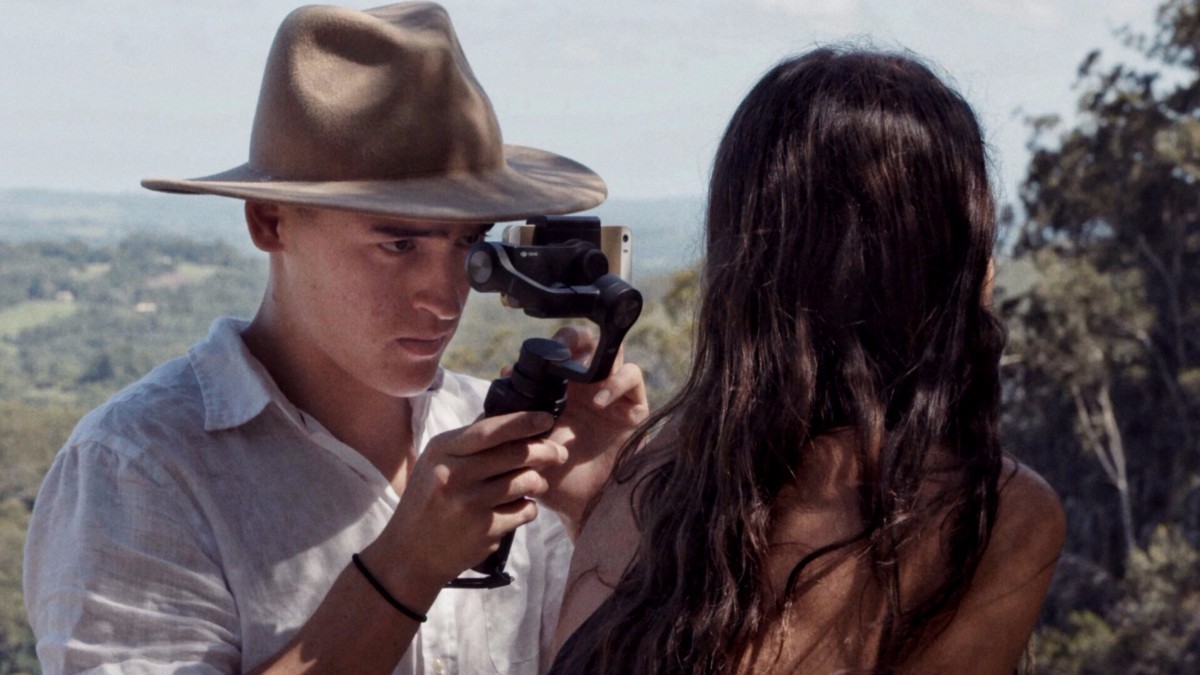 What happens when you pair an extreme sports videographer with an iPhone SE, OSMO Mobile and FiLMiC Pro? This is a question I've had ever since receiving the DJI OSMO Mobile.
I've been able to get buttery smooth video with this device using my my iPhone SE, however the most demanding shoot I could test the OSMO Mobile on was a brisk walk along the beach (that's just how I roll).
I wanted to know if this device could be used under more extreme conditions so I decided to ask Aytan Lachish — a videographer who specialises in extreme sports and action cinematography — to leave his RED Weapon at home and see what the iPhone SE and OSMO Mobile could achieve when paired with my pro iOS video app of choice: FiLMiC Pro.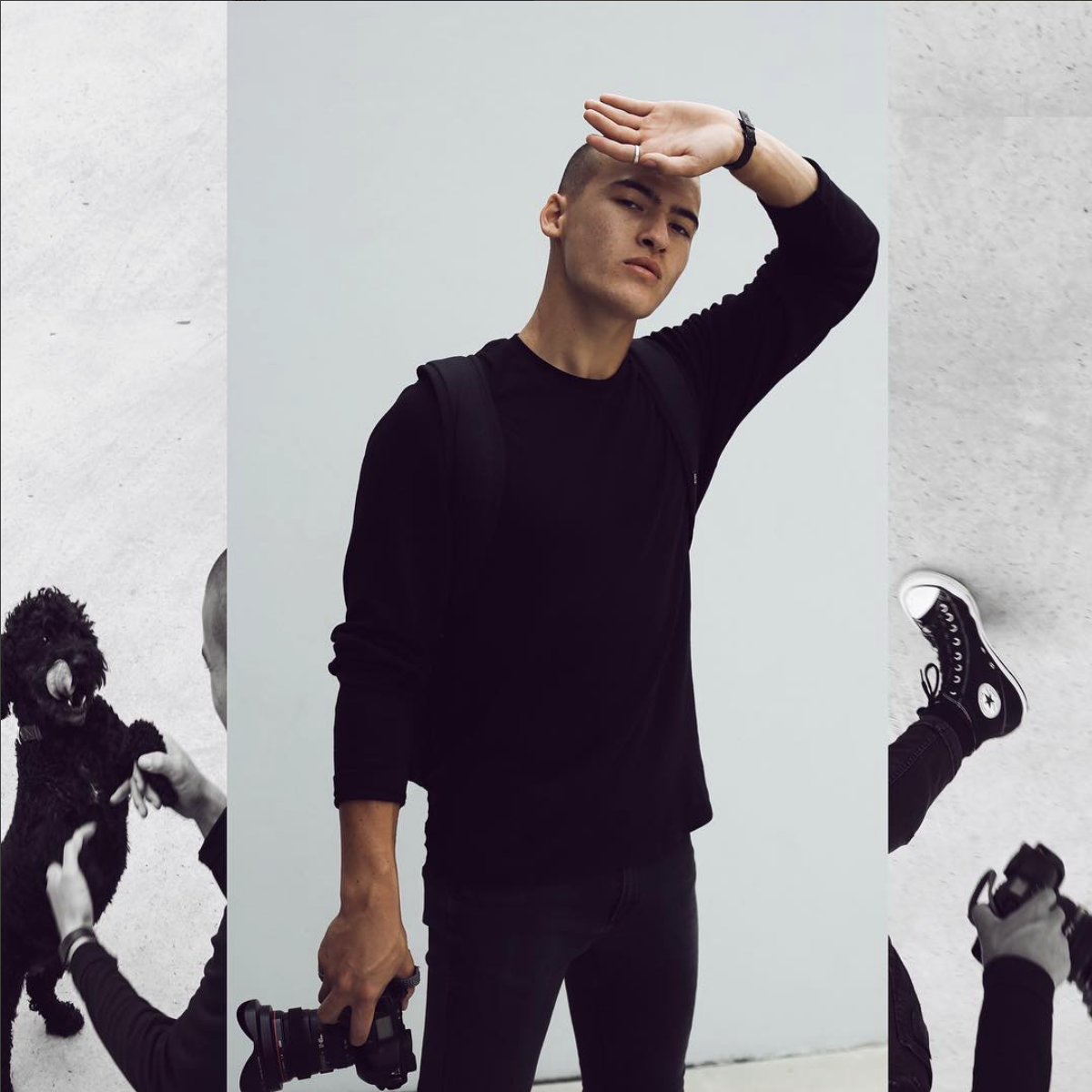 Aytan Lachish specialises in extreme sports and action videography. Check out his work on Instagram
After three days shooting with the iPhone SE, OSMO Mobile and FiLMiC Pro - what Aytan produced blew me away:
Aytan kindly agreed to take time out of his busy shooting schedule whilst filming in Asia to share his experience of shooting a film using nothing but an iPhone SE with the OSMO Mobile and FiLMiC Pro:
Epic Tutorials: When you were asked to produce a film entirely on an iPhone and the OSMO Mobile, what were your initial thoughts about what a mobile phone could actually achieve — especially as you come from the world of RED Raw workflows and high-end DSLR cameras?
Aytan Lachish: To be honest initially I thought the outcome wouldn't be much prettier than a Snapchat story. I was envisioning results similar to the videos I'd shot in the past using my iPhone's default camera app: overly compressed; noisy in low light; distracting automatic focus and exposure changes; and a complete lack of dynamic range.
Epic Tutorials: When you first imported the footage onto your computer to view the results, what was your initial reaction?
Aytan Lachish: I was pretty stunned when I viewed my first full-screen preview of what I'd been shooting. Previewing the 120fps clips at 70% speed left me wandering if I had mistakenly opened footage from my Sony A7s II? I just couldn't believe at first that what I was seeing had come from an iPhone.
Epic Tutorials: As a first time user of both the OSMO Mobile and FiLMiC Pro, what was the shooting experience like?
Aytan Lachish: As soon as I started rolling with the OSMO Mobile and FiLMiC Pro combo on set, me and my team were blown away. I was getting shots that tracked subjects so smoothly it could have been mistaken for a Movi setup. The shake reduction was mind blowing and fluid as anything. The FiLMiC Pro app also created the same reactions amongst my team (none of whom had seen this app before). The ability to pull focus; shoot in 4k at 100Mbps; support for multiple framerates; and manual exposure adjustments really impressed me. I had people all around me purchasing the app on set after seeing it action. The simplicity of the app design and workflow meant we were getting great results straight after opening the app, but the pro features really allowed me to get results I didn't think were possible on an iPhone.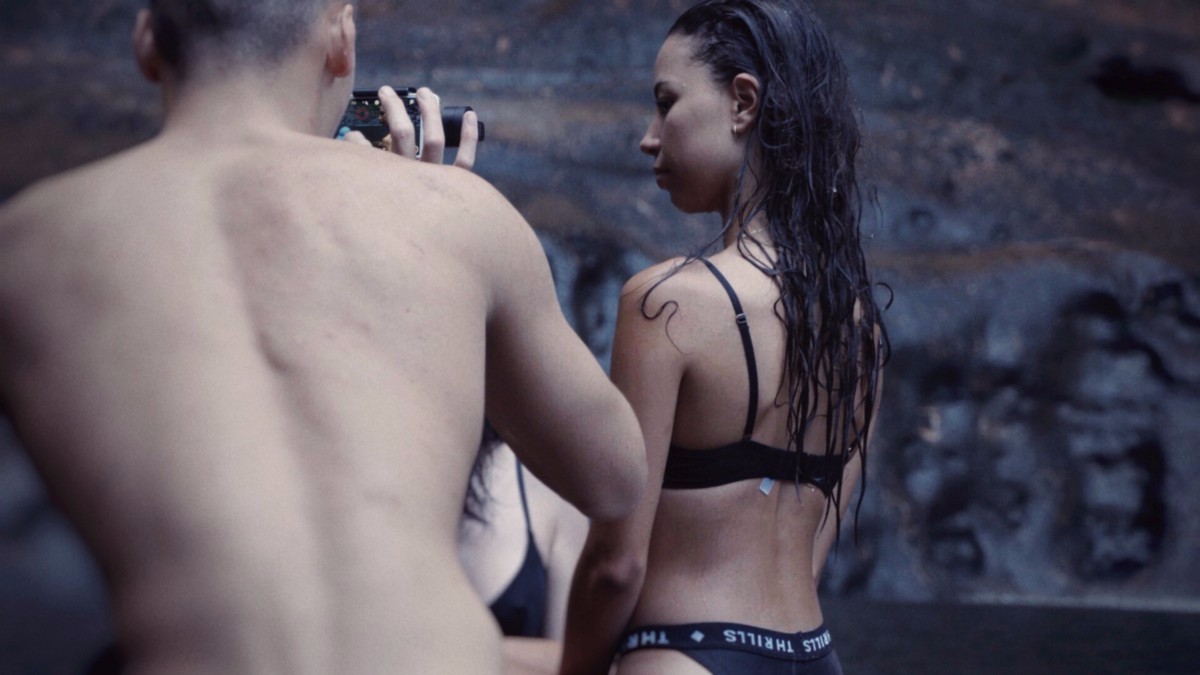 Aytan filming the talented Jemma Dalitz using FiLMiC Pro on the iPhone SE
Epic Tutorials: How did you approach this shoot? Did you have to alter your approach when compared to shooting on a RED or DSLR camera?
Aytan Lachish: Approaching the shoot, I didn't plan any differently to how I would when shooting with a DSLR/RED. I thought I'd simply try and shoot in the same way I would naturally in order to form an authentic understanding of how this product might contribute to videographers working in similar genres of action videography.
Epic Tutorials: So I'm dying to know what was your overall impression of the OSMO Mobile?
Aytan Lachish: The Osmo Mobile sits nice in the hang, has a good weight and feels rugged enough for some serious daily use. The stabilisation was really impressive using the iPhone SE and the joystick functionality for ultra smooth pans and tilts is really nice. I love the integration for the OSMO Mobile built directly into FiLMiC Pro, and how it lets you toggle through three different shooting modes and, for example, adjust focus and exposure using the joystick.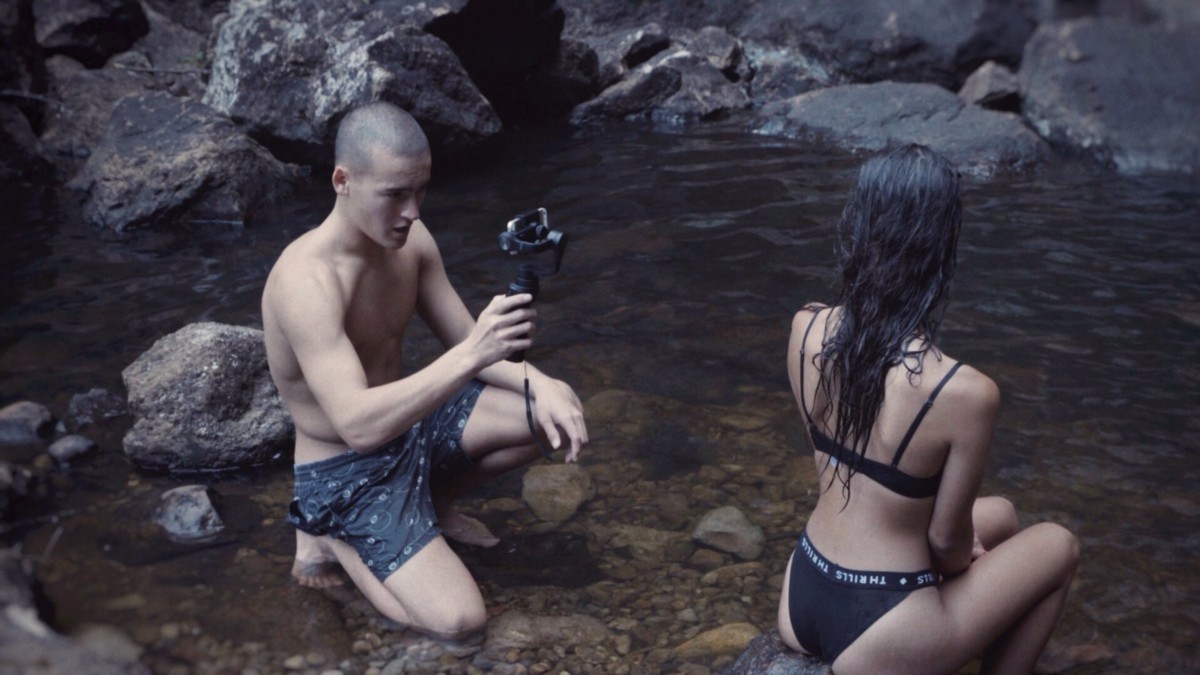 One aspect of the OSMO Mobile that does not suit my particular shooting style is how the gimbal cannot maintain its axis when used in strong wind… like really strong wind. When I was shooting out of the window of a moving car the breeze cancelled my ability to nail the shot — maybe something DJI will improve in the future.
Besides shooting out of the window, I also shot out in the ocean… without a boat — me and my friends swam out past the waves during a lull, only to see a monster set on the horizon. I soon found myself one arm paddling my fastest towards the massive wave in hope of making it past the breaking point; I was unsuccessful and the Osmo was covered in salty white water! But after a blow and dab of the towel the Osmo was ready to roll again and didn't skip a beat.
Epic Tutorials: What were your impressions of shooting using FiLMiC Pro?
Aytan Lachish: FiLMiC Pro was by far the most advanced manual iPhone recording app me or my team have ever seen. Being able to manually control ISO and shutter speed on set is probably the most important setting to have access to, as the default iPhone camera app automatically fucks that up on the regular. I felt having refined control of these settings made all the difference in variable conditions with natural light, and helped minimise noise.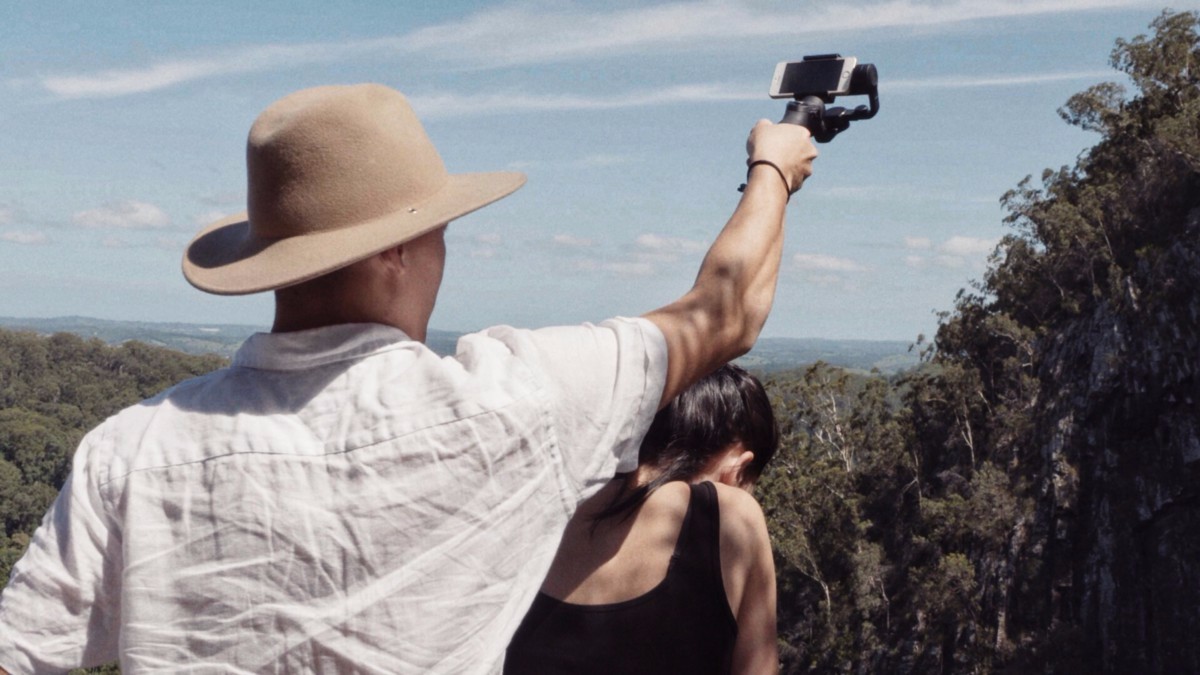 Epic Tutorials: Any final advice for filmmakers wanting to produce a film on their smartphone?
Aytan Lachish: Overall, I don't think enough people recognise the potential of their mobile device for shooting usable content; I highly recommend people try using the FiLMiC Pro app — they might just realise its all they need to shoot stunning 4k video.
---
So there you have it. The iPhone SE, OSMO Mobile and FiLMiC Pro was pushed further than most people realistically ever will by a professional action sports videographer and it didn't miss a beat (even after enjoying a quick ocean dive!). I'm happy to report that weeks after taking a dip in the ocean, the OSMO Mobile is alive and well.

Make sure you follow Aytan on Instagram — his work is mind blowing — and if you want to learn to master FiLMiC Pro then enrol in my free course The Epic Guide to FiLMiC Pro V6.