One of the most frequently asked questions I get is about how to record your iPhone screen and display touches. I did a quick Google search for: 'how to record your iPhone screen' to find a link to share, but couldn't find a definitive up to date guide that covered the pros and cons of all available methods for iOS screen recording in 2016.
As a result I created the above video and this article to help those interested in screen capturing their iPhone, iPad or iPod Touch find a solution that works best for them, and have split the available iOS screen recording methods into the following four techniques (although I don't consider jailbreaking your device a great option – more on this later):
Filming your iOS device with a camera.
Screen capturing using a wired connection to a Mac/PC (Quicktime Player X, Camtasia, ScreenFlow and Elgato Game Capture HD60).
Screen capturing using a wireless connection to a Mac/PC (Airserver and Reflector 2).
And lastly, jailbreaking your device (Display Recorder app available through Cydia app store).
Each of the above iOS screen recording methods has advantages and drawbacks and I want to outline those for you, and this guide isn't just intended for those wanting to create iOS app tutorials, but will be useful for anyone wanting to know:
How to record video gameplay capture in full HD at 60fps with or without a voice over.
How to record Keynote or Powerpoint presentations delivered on an iPhone or iPad.
How to record training sessions or lessons delivered using an iOS devices.
How to record a video demo of an app.
And of course, how to create beautifully polished iOS tutorials that include touches.
Remember this guide is meant to be read in combination with the above video.
How to Record Your iPhone Screen & Why it isn't that simple!
iOS Screen Capture should be as easy as recording your Mac or Windows computer – and in many ways it is. But there is one huge problem for those wanting to record their iPhone or iPad's screen: iOS does not give you the ability to record your touches!
If you are trying to demo an app or record an iOS app tutorial – this can be a HUGE PROBLEM because it makes it hard for the viewer to follow exactly what you are doing. Let's look at how you can overcome this problem without jailbreaking your device starting with our first iOS screen recording technique:
How to record your iPhone screen technique #1: FILM IT WITH A CAMERA!
This simply involves setting up a video camera (it can be another iPhone or iPad) to film yourself using your iOS device. Ideally the iOS device being filmed should either be on a stand or held firmly in place to avoid excessive movement, and the camera used to record it should be on a tripod.
The Benefits:
This is the easiest way to record touches! The audience can see exactly what you are tapping on.
Fast turn around time – no extra time needed to add the touches afterwards in apps like Screenflow or Camtasia.
The Drawbacks:
Unless you have fine hand-model like hands it can be distracting.
Lack of dynamic range unless using high end camera can lead to blown out highlights.
Hard to mount a camera directly overhead. Stands like Studio Proper Tilt Stand can help to get proper angel.
iOS Screen Recording Tips:
Mount the camera used to record your iOS devices screen on a tripod.
Turn off 'Auto-Brightness' under Settings > Display & Brightness > Auto-Brightness to avoid your screen brightness changing unexpectedly and ruining your exposure.
Manually lock your focus to avoid the camera refocusing on your hand when it is in front of your iPhone or iPad.
Manually lock the exposure based on the brightest app window (anything with a lot of white) to avoid blown highlights. Use exposure compensations to fine tune image.
Consider what is behind your iOS device, and treat this as your set.
Try to achieve balanced lightning both in-front and behind your iOS device to reduce eye fatigue for your viewers (cause by having a blown out background in front of an under-exposed iOS device).
How to record your iPhone screen technique #2: Screen capturing using a wired connection to a Mac/PC
This method of iOS screen recording is much more involved than simply filming yourself using your iPhone or iPad, but it can lead to the most professional and polished looking results, and is how I record all my Epic Tutorials. It works by connecting your iOS device to your computer either using the USB to Lightning charge cable that came with your iOS device, or an HDMI to Lightning adaptor using the excellent Elgato GameCapture HD60 – and then using screen recording software to capture the results.
The Benefits of Wired iOS Screen Recording:
Reliability of connection (no dropouts)
Very high picture quality.
High frame rates up to 60fps (the maximum supported by iPhone/iPad).
Allows you to enable airplane mode to preserve battery; reduce emr exposure; and cut down on interruptions to recordings.
Provides power to your device from your computer whilst recording.
The Drawbacks:
Utilises the lightning port which you may want to use for accessories such as a microphone.
Quicktime Player X is the most basic option for Mac users as it comes preinstalled on computers (on Yosemite and above) and allows for basic high quality recordings that can be then edited in your app of choise.
Applications Screenflow and Camtasia both allow you to add touches manually after the recording is complete as well as perform advanced editing, annotations and and audio mixing and editing (Quicktime Player does not, but videos recorded in Quicktime can be imported into SF or Camtasia for editing). This is time consuming, but is the worth the effort if you want to clearly communicate with your audience (imagine watching a tutorial for desktop application on Youtube where the presenter has hidden the mouse icon!). Personally, I think that Camtasia has much better touch gesture design and more intutive controls. Check out this comparison in touch gesture functionality between to the two apps:
The Elgato GameCapture HD is what I personally use to create my raw recording and then import that into ScreenFlow or Camtasia for editing and the adding of touches. It is a hardware device that provides H.264 encoding and comes with some incredible software.
Quicktime Player X, Screenflow, Camtasia and the Elgato GameCapture HD all of have their strengths and weaknesses. Here is a brief comparison of the three options:
Quicktime Pro X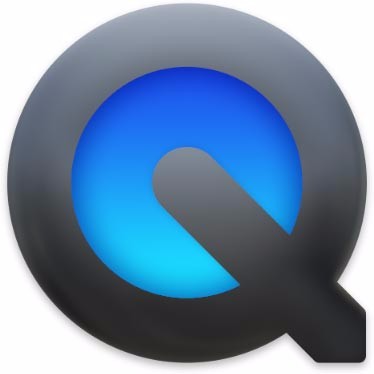 Benefits:
Free with all macs.
Live preview whilst recording (slight delay).
High quality recording (make sure you select 'Maximum Quality' – see above video).
Supports external Microphone.
Select iPhone Microphone to record iPhone audio.
Drawbacks:
Cannot rotate device without terminating recording.
No editing options.
Can't record iPhone audio and External mic concurrently!
Can't add touches.
Screenflow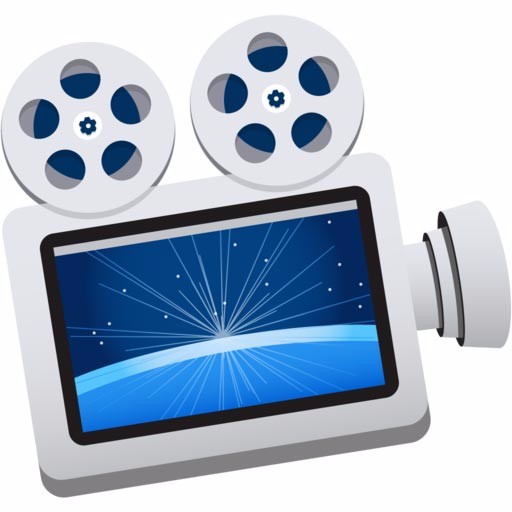 Benefits:
Allows you to record your iPhone screen with your Computer's webcam, Desktop and external microphone all at once!
Records iOS audio by default.
Advanced editing options.
Ability to add Touche Gestures after recording.
Rotating screen will not stop recording (how will drop to current aspect ratio – a workaround will be posted soon).
Drawbacks:
No live preview as you record (sound or video) – screen is blank.
Rotating whilst recording crops your footage (if you start recording in portrait, horizontal aspect ration is displayed within a portrait aspect ratio).
Mac only.
Poor quality touch gesture animation compared to Camtasia for Mac.
Camtasia for Mac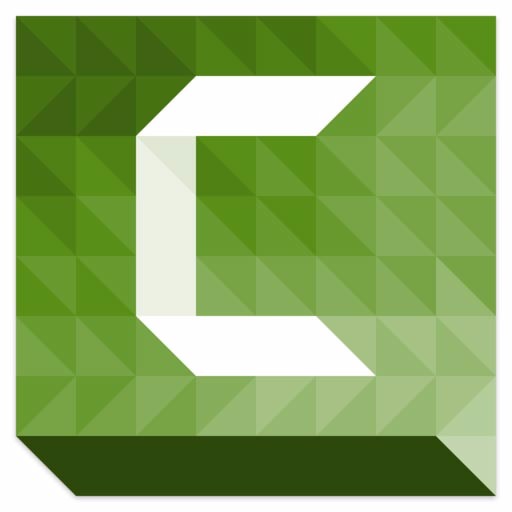 Benefits:
Live preview during recording for both video and sound monitoring.
Excellent touch gesture animation.
Drawbacks:
Rotating iOS device whilst recording distorts footage.
No webcam support.
Software can begin to choke on videos longer than 5 minutes with lots of touch gestures (a workaround is to export video once things slow down, start a new project, import and continue adding touches).
Elgato GameCapture HD60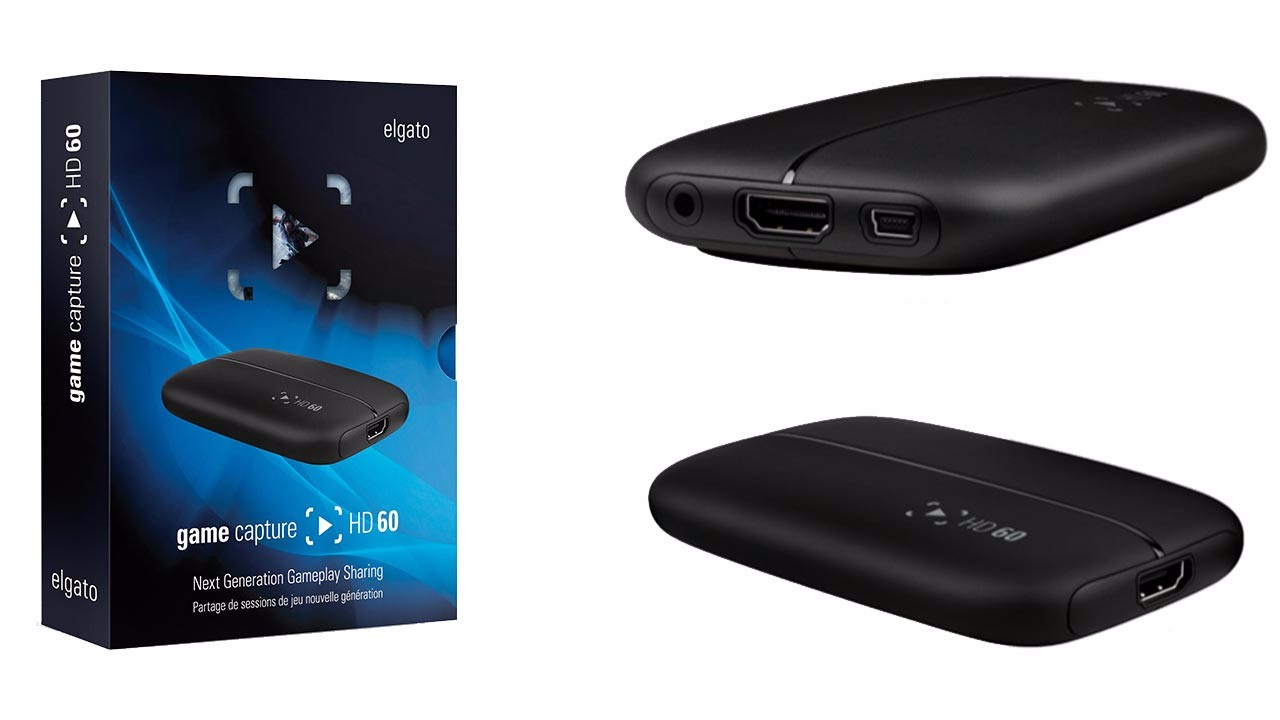 Whilst the Elgato GameCapture HD60 is marketed towards video games on Xbox One or PS4 (see trailer below) – it is equally capable with both iPhone and iPad iOS devices.
Benefits:
Hardware based h.264 encoding takes strain off computer.
You can rotate your devices whilst recording without having having to mess around in post which saves a lot of time.
High quality 1080p files at 60fps.
Live streaming to Youtube, Twitch etc.
Audio ducking allows you to automatically reduce iOS sound when you speak!
Supports external microphones.
Drawbacks:
How to record your iPhone screen technique #3: Screen capturing using a wireless connection to a Mac/PC
This methods of iOS screen recording involves using a wireless network to mirror your iPhone, iPads or iPod Touches' display to your computer which acts as an Airplay server thanks to two excellent applications available on both Mac and Windows called Reflector 2 and Airserver. If you want to know which is better, I think Reflector offers a lot more functionality for the same price as Airserver so definitely check it out first.
Before I compare the pros and cons of Reflector 2 vs Airserver, there are a few things that need to be said about wireless mirroring in general:
Benefits:
Frees up your Lightning Connector which you can use to demo iOS accessories like microphones.
Can be used to mirror multiple devices at once (for training sessions/collaboration)
Reflector and Airserver much more affordable than Screenflow/Camtasia.
Built-in recording functionality with support for external microphones.
Can rotate device freely during recording.
Drawbacks:
Requires a wireless network (internet sharing works fine).
Inferior audio and video quality with lower fps especially for HD video playback when compared with the wired options above.
AirServer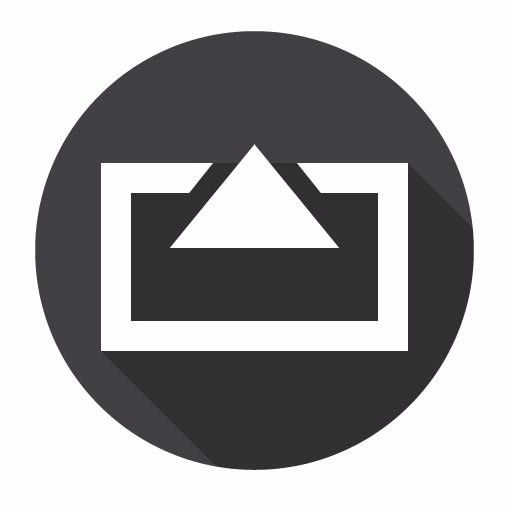 Benefits:
Works with external microphone.
Built in recording.
Mac/Windows compatibility.
Supports multiple devices.
Support Youtube live streaming.
Encrypted AirPlay protects your personal photos and videos as they are transmitted over the network.
Drawbacks:
No webcam support whilst recording.
No audio metering.
Reflector 2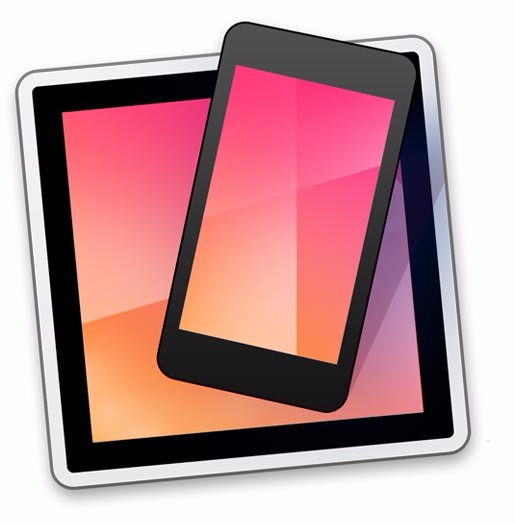 Benefits:
Overlays screen recording on relevant iOS device graphic and allows you to change colour (gold, rose gold, space grey, silver).
Works with external microphone.
Can use webcam whilst recording.
Mac/Windows compatibility.
Student app.
Built in recording.
Google Cast receiver that receives Cast-enabled Android devices at the same time as iPhone and iPads. Great we to compare mobile OS platforms.
Drawbacks:
Lack of audio metering (set this in System Preference instead).
How to record your iPhone screen technique #4: Jailbreak your iOS Device and use Display Recorder
Now I have to say straight up I DO NOT RECOMMEND THIS METHOD even though it will allow you to record internally to the iOS device and LET YOU SHOW TOUCHES! Jailbreaking your iPhone or iPad does void your warranty, so if you have problems and take it to the Apple Store they will wave you goodbye. It can also slow device performance.
But if you can't listen to reason then you will need to start by finding a working jailbreak for your particular device and iOS version, and then download Display Recorder from the Cydia App Store.
Display Record for jailbroken iPhones and iPads
Display Recorder allows you to record your iOS device's screen and save the video internally to the device itself without having to mirror it to a computer.
Benefits:
Record the video directly to the iOS device.
Ability to show touches using Display Recorder on the Cydia app store.
Drawbacks:
Display Recorder will not record iOS audio (microphone is supported if selected).
Can't update to latest iOS as it is released.
Causes iOS system instability.
Poor framerate performance.
Slows down your devices performance and most importantly sespite being legal, it voids your warranty with Apple.
Not everyone can successfully restore their device firmware