In the above LumaFusion tutorial I share my top 5 favourite pro features for what is without a doubt the first truly pro editing app available on iPhone and iPad. If you're unsure as to whether you need LumaFusion, check out my LumaFusion VS iMovie for iOS comparison article here. And if you want to completely master LumaFusion, get 25% off my Epic Guide to LumaFusion on Udemy, or download it on the iBookstore for offline playback.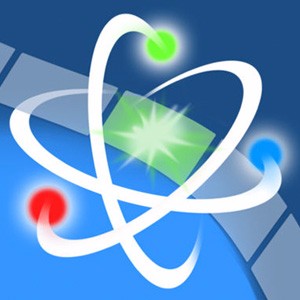 LumaFusion Pro Feature #5: Ability to add video placeholders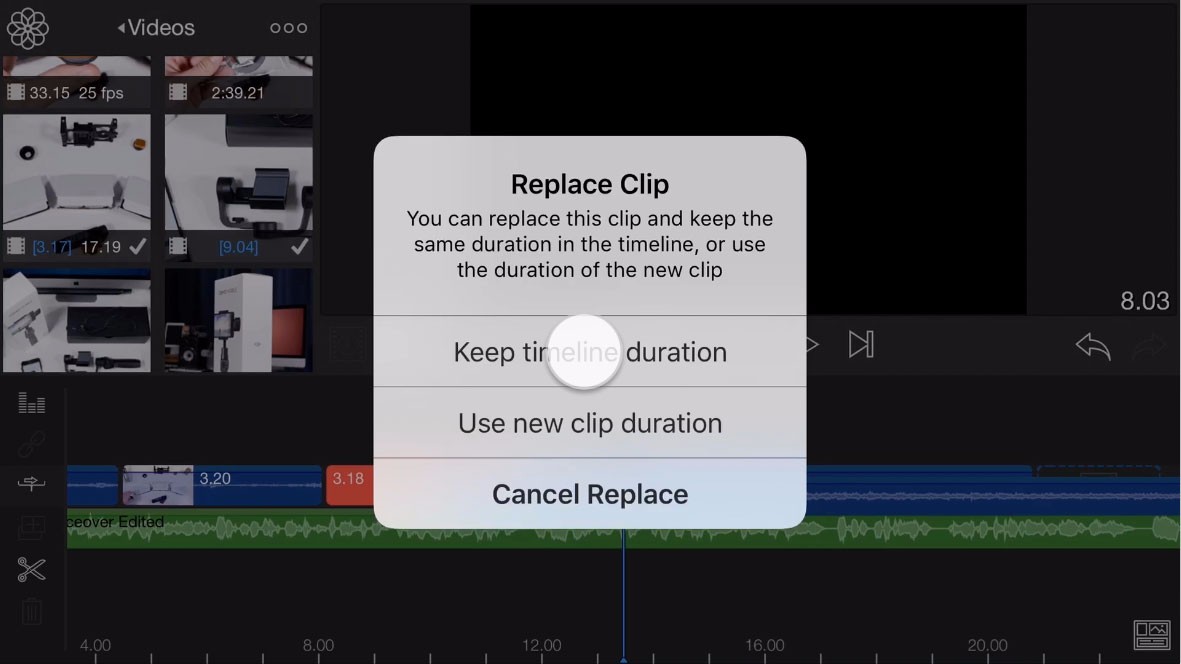 I love to edit videos in a non-linear fashion, which means I rarely have 100% of my media recorded and imported before I start constructing my sequence. In Premiere Pro, this isn't a problem. Just leave gaps in your timeline and drop it in later – simples. However this is something that is impossible to do using iMovie for iOS.
Thankfully LumaFusion makes it easy. Simply enable Overwrite Mode and you can now tap-hold-and-drag your clips in the timeline to reposition and leave empty gaps. Later on, when you do have your media, tap-hold-and-drag your clip down over a blank placeholder until it turns red – then release. Then tap to Keep timeline duration, which fills the entire placeholder with your media and doesn't change the length of my sequence. Incredible stuff.
LumaFusion Pro Feature #4: Slip Edits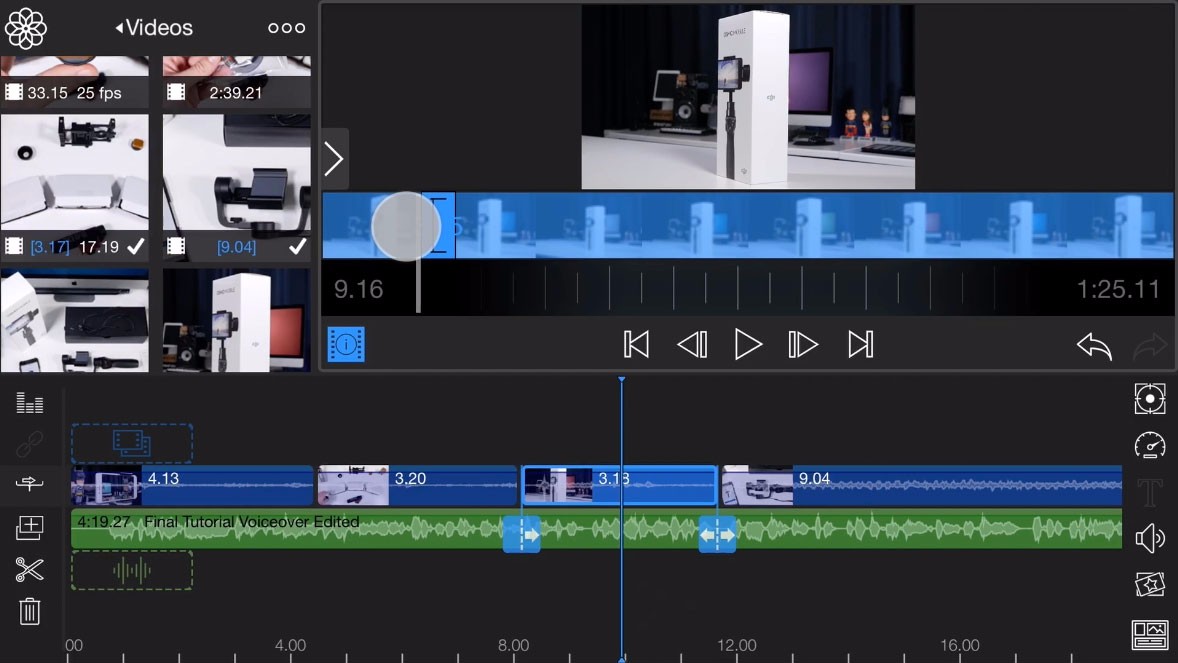 To make a slip edit — which allows you to adjust the the In and Out points concurrently so that you do not change the clip length — tap to select one in the Timeline. Then tap the Clip Info Panel, to load your source footage in the Viewer. Now just slide the Slip Trimmer to fine tune exactly which part of your shot is displayed in the timeline. Then close and accept my tapping the Clip Info Button again. Slip edits are invaluable when editing time sensitive projects like TVCs, music videos and news stories. Nice.

LumaFusion Pro Feature #3: Colour Tagging Clips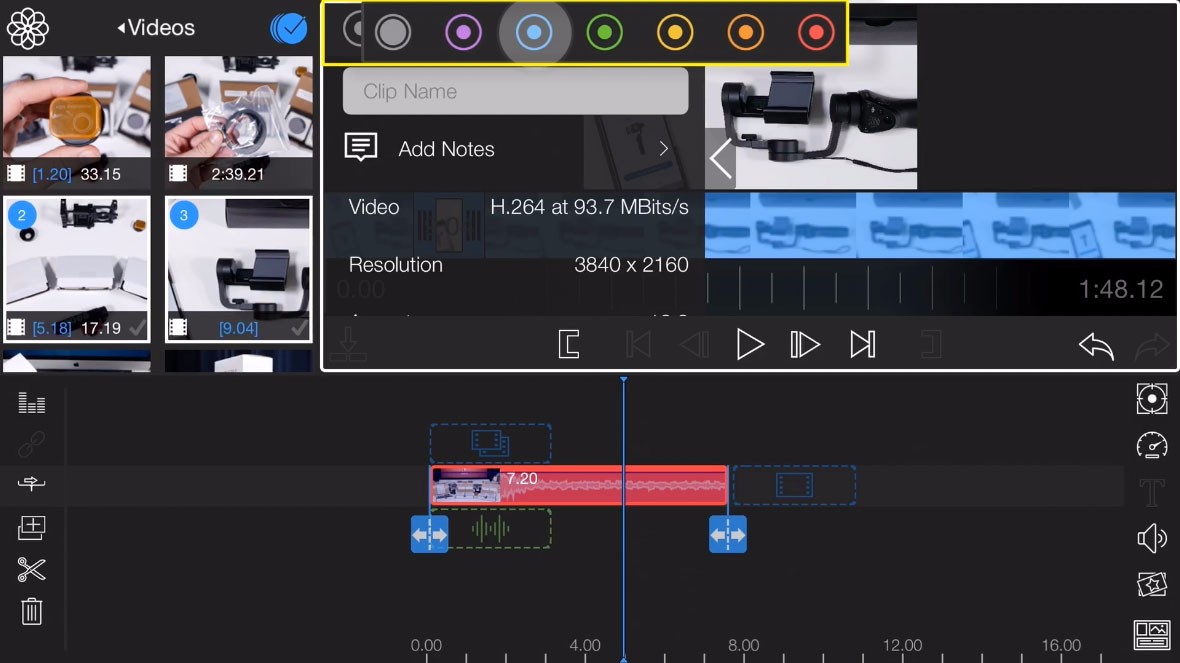 You can colour tag media on a clip by clip basis by tapping to select one in the Source Browser. Then in the Viewer if you don't see your clip Metadata, tap the arrow icon on the side to reveal it. Then tap the colour tag button at the very top, and select your colour.
Now you might be thinking big deal, it has a red stripe along the bottom in the Browser. But now when I drag this to add it to my timeline, you can see it inherits the colour. This is really useful for colour coding clips to make them much easier to identify, for example you might want all A-roll in red, and all b-roll in green, and placeholder video in blue. Winning.
LumaFusion Pro Feature #2: Live Audio Mixing & Keyframe Automation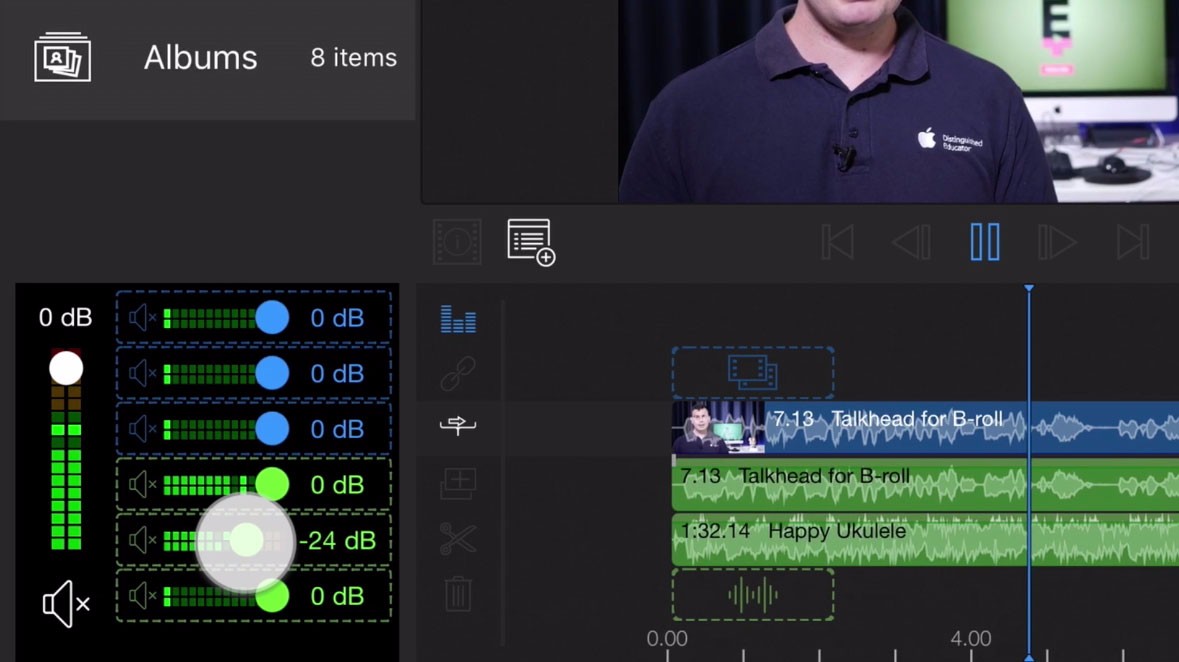 LumaFusion's powerful audio mixing support allows you to independently mix up to six audio tracks in real time, and keyframe automated level adjustments.
To reveal the live audio mixer, tap the Mixer button on the left hand side of the Timeline. The beauty of this is you can tap Play, and mix in real time until you get your levels just right.
LumaFusion Pro Feature #1: Advanced Title/Text Tools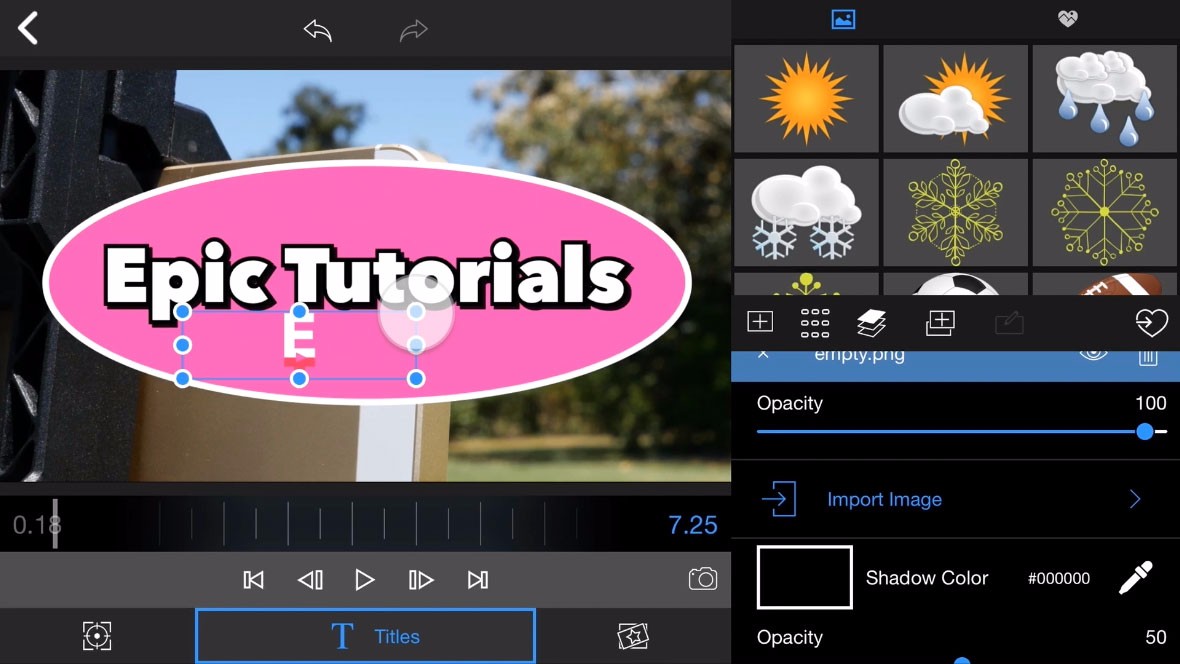 And finally, my number 1 favourite feature in LumaFusion is its incredibly powerful titling tools and support for transparent png files, perfect for watermarks, custom branding, and other advanced graphical skullduggery. As you can see in the LumaFusion tutorial at the top of this page, advanced text creation is incredible easy.