Welcome to Epic Tutorials where you will learn how to record pro audio on iPhone and iPad using a variety of different iOS compatible microphones. In the above video and this accompanying article we will show you how to record truly stunning audio that sounds so good, you will have a hard time convincing others that it was done using your iPhone or iPad.
We also demo just a few of the best mics that are iOS compatible and allow you to capture great sounding audio such as the iRig Mic by IK Multimedia; the Rode Smartlav; the Apogee Mic and you will also learn how to record audio using a professional phantom powered microphone using an XLR connector by using the Behringer Q502USB powered mixing desk.
Finally we show you how to import audio captured using an external field recorder like the Zoom H4N onto your iPhone or iPad without using a computer wirelessly by using the incredible Sandisk iXpand and how to sync of your audio in iMovie for iOS.
The App: RODE REC (iPhone)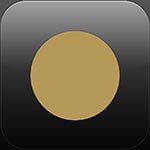 Let's start by looking at the app you need to record professional quality audio on the iPhone and iPad and that is Rode Rec available as a free lite version and as a fully featured paid version which we will be basing this article. Why is this app better for field recording on the iPhone and iPad than other apps with recording capabilities like Garageband? Well the first reason is sample rates.
Now most high end recording apps on iPhone and iPad will use 44.1kHz as the high quality option and this is perfect for audio production, but for filmmaking you want the ability to record at the higher sample rate of 48kHz, and the Rode Rec app (paid version) allows you to select either.
The second reason is wide range of export options. Rode Rec allows you to export your audio in a variety of lossless formats including the popular AIFF, WAV and FLAC making it ideal for capturing audio of the highest quality and keeping that quality on export. These are the preferred formats for both film and music production.
This app is designed for the iPhone only which means that if you want to run it on your iPad, you will need to do so in 2x zoom mode, but it still works just as well.
iPhone & iPad Audio Inputs Explained
There are three ways to get audio into your iOS device:
Using the 3.5mm headphone jack which is an audio input/output
Using the digital in which is either the older 30-pin connector or the new Lightning connector
Use an external field recorder like the Zoom H4N and import that audio via iTunes or wirelessly.
There are pros and cons for each of these three methods and reasons to choose any one of them over the others. Let's start by looking at the 3.5mm headphone jack.
1. The Headphone Jack
The most important thing to realise about recording audio using a microphone that connects via the 3.5mm headphone jack, is that it is an analogue input. Without boring you with technicalities this means that your mic may be more prone to noise, hum and/or feedback than the digital input.
This doesn't mean you can't get good sounding audio, but it simply is not as good as using a mic that connects via the 30-pin or Lightning connector. It does have an advantage over microphones that connect to your iPhone or iPad via digital input and this is to do with power consumption. Mic's connecting via the digital in on your iOS device require some sort of power and for most USB mics they draw this from the iOS device itself. Depending on the power needed, the iPhone may or may not be able to deliver enough, whereas the iPad has a higher power output and can therefore power more mics than the iPhone.
I have experienced that a USB mic that I used to use on my computer works fine on the iPad, but is unsupported by the iPhone. The beauty of using a 3.5mm microphone is that as it is an analogue device, it doesn't require any power to operate and as a result you can be guaranteed it will work on all of your iOS devices.
2. The 30-pin and Lightning Digital Connector
This is your digital connector and it normally provides a much cleaner signal free from noise, hum and feedback when compared to the analogue in. As mentioned before, microphones connecting to your iPhone or iPad using the digital in require power from the device (or from an external power source in the case of the Behringer Q502 USB mixer). Before purchasing a microphone you need to make sure it is compatible with your device. Some will work with both like the Apogee Mic, but others may only work with the iPad as they draw more power than the iPhone can supply.
UPDATE: Since the release of iOS 7 the iPhone now supports the camera connection kit (now known as the Lightning to USB adaptor) and will power devices that were previously unsupported. We can confirm that our iPhone 5 (not 5s) works perfectly with the Behringer Q502 USB Mixer that was previously unsupported whilst we were shooting this video.
Using an external recorder and importing onto your iOS device
When it comes to filmmaking, this is probably the most popular choice. Devices like the Zoom H4N that record to an SD card are really affordable and offer professional features like XLR inputs, built in microphones, phantom power and are small and light enough to be slipped into your back pocket or clipped to your belt.
Whilst recording with them is easy, getting them onto your iPhone or iPad without the use of a computer with iTunes installed has be almost impossible until the release of the Maxell Airstash which will be looked at in more detail later in this article where we show you how to import audio files from your SD card wireless onto your iOS device and sync that audio in an editing app like iMove for iOS.
3.5mm Mics for the iPhone and iPad
The iRig Mic by IK Multimedia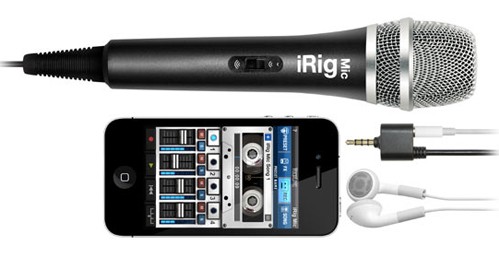 This is a decent entry level mic that connects by 3.5mm headphone jack and is best suited to interviews and recording memos and ideas for archival purposes (ideally you would not want to use this for broadcast, short films etc). It has three sensitivity settings and it also has an audio output which means you can monitor the audio live which is very handy when it comes to recording audio.
The Rode Smartlav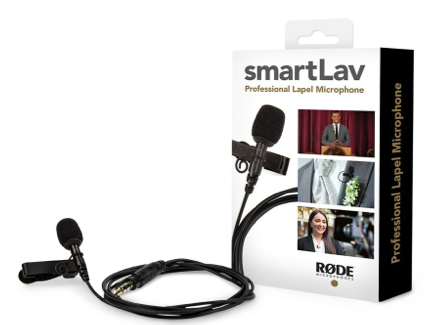 The Rode Smartlav Plus is newly released and is the first affordable lavalier microphone designed exclusively for iOS and Android mobile devices. For the price this mic is impressive and perfect for recording interviews, lectures, speeches etc and ideal for documentaries, but as is to be expected from such an inexpensive mic with such a small capsule, this microphone is prone to a fair amount of noise as you can hear in our test.
Digital Mics for the iPhone and iPad
The Apogee Mic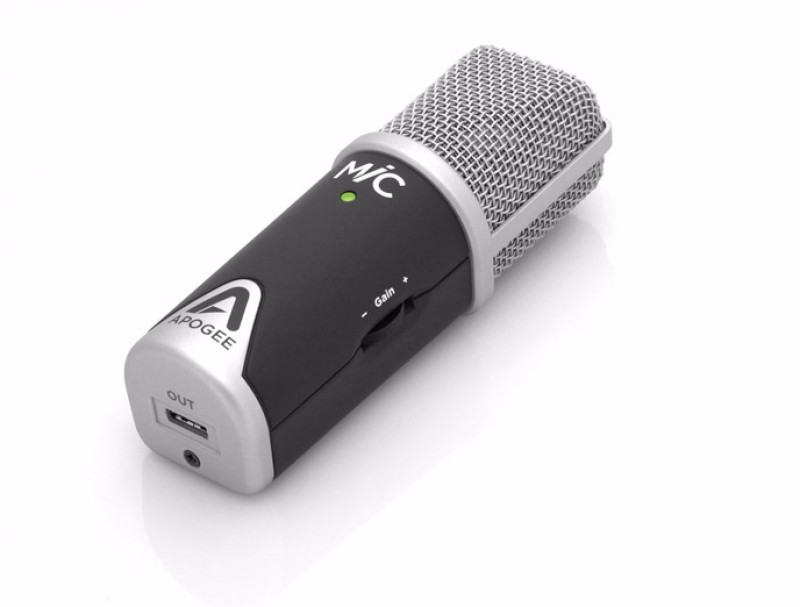 This mic by Apogee is incredible and the hike in price from the previous two 3.5mm microphones is well worth it. As you can hear in our demo this microphone sounds great and is virtually free from noise. It has a gain slider on the side of the Apogee Mic which means you can set your volume on the mic itself rather than relying on the Rode Rec app. It is also compatible with both the iPhone and iPad as well as your Mac or PC.
The only downside is that this mic comes with the older 30-pin connector so if you want to use it on an iOS device with a Lightning connector you will need to purchase the convertor made by Apple separately. The cable is also fairly short which means you will need to have the Apogee Mic positioned fairly closely to your iOS device making this ideal for things like narration and voice over as well as recording vocals, acoustic instruments etc.
How To Use XLR Phantom Powered Mics with the iPhone and iPad
The Behringer Q502 USB Powered Mixer is compatible with the iPad (and iPhone running iOS 7 – we have tested this desk with the iPhone 5 and it has worked perfectly) when connected via Apple's Camera Connection Kit via USB. At only $59 on Amazon this is an incredible accessory for your iPad or iPad mini but is unsupported by the iPhone. This device has both XLR and 1/4 inch inputs and includes basic EQ and compression as well as providing 48v phantom power to your condensor microphone making it an essential device for anyone serious about professional iOS audio.
How To Import Audio From an External Field Recorder onto iPhone & iPad
Maxell Airstash
Whilst it's always been fairly straight forward to import audio onto your iPhone or iPad using iTunes on a computer to sync it with your iOS device, if you wanted to remove your laptop or desktop from your iOS workflow it's been quite a challenge. That is until Maxell released their incredible Airstash. This is a wireless flash drive that accepts an SD card. Turn it on and it broadcasts a wireless network that you can connect to on your iOS device or Android device and from there you can stream your content and easily open it in iMovie using the "Open in" feature.